Samsung has been ever-present on Mobile Phone Productions. With the Latest Samsung Mobile Phone, the brand seems to be making a big statement on the market. The Samsung Mobile Phone is the Samsung Galaxy S20 FE. With the FE standing for Fan Edition, Samsung is trying to be even closer to the buyers. Samsung claims that the Galaxy S20 FE is all that we need in a mobile phone. Our tech expert brings you a review of this Latest Samsung Mobile Phone.
Wide selection of colours with the Samsung Galaxy S20 FE
Gone are the days when you could choose only 3 colours when buying your phone; black, white, and gold. With this latest Samsung mobile phone, you've got a wide selection of colours such as light green, dark blue, pink, red, gold, and white. For the fashionista out there, this definitely good news.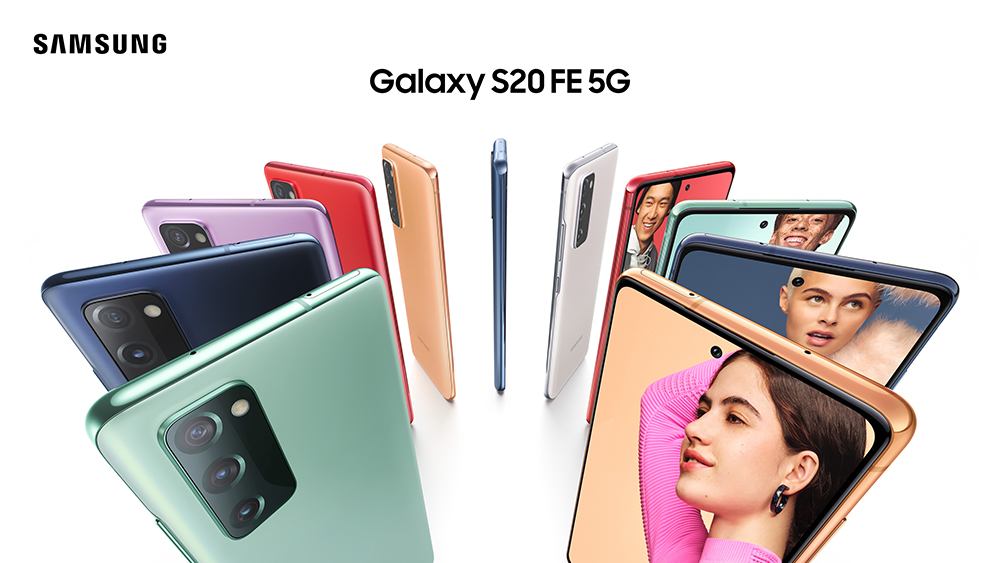 This Latest Samsung Galaxy Mobile Phone has a larger display compared to its predecessor. The mobile phone gamers will be pampered with is a 6.5-inch display with a resolution of 1080 pixels by 2400 pixels. With this widescreen, you will surely enjoy your video games, movies, and video calls.
One of the motives for buying the latest mobile phone is to have an upgraded camera for taking photos and selfies. You won't be disappointed with the Samsung Galaxy S20 FE that consists of 3 back cameras of 12MP, 12MP, and 8 MP, giving you the ability to zoom 30 times. Selfie Lovers are cherished with the 32MP front camera.
With an octa-core Qualcomm Snapdragon 865 processor, 128Gb internal memory, upgradable to 1Tb, and 6Gb RAM, the latest Samsung mobile phone operates on Android 10 and is driven by a battery of 4500mAh.
With all the amazing features, you'll surely be excited to get the Samsung Galaxy S20 FE and tease your iPhone friend with it, of course.